YAYOI
Where ordinary is extraordinary.

YAYOI, a restaurant serving the authentic taste of a Japanese home-cooked meal. Our teishoku-style meals are designed to support people's daily lives, based on Japan's time-honored principle of meals consisting of one soup dish, one main dish and two side dishes. With a good mix of traditional and modern Japanese dishes, YAYOI's teishoku are nutritionally-balanced and enjoyed in a casual setting.
Good days or bad days, rain or shine.
Life throws many things at us.
Welcome to YAYOI, the restaurant where "ordinary is extraordinary."
A place you will feel at home whatever the weather.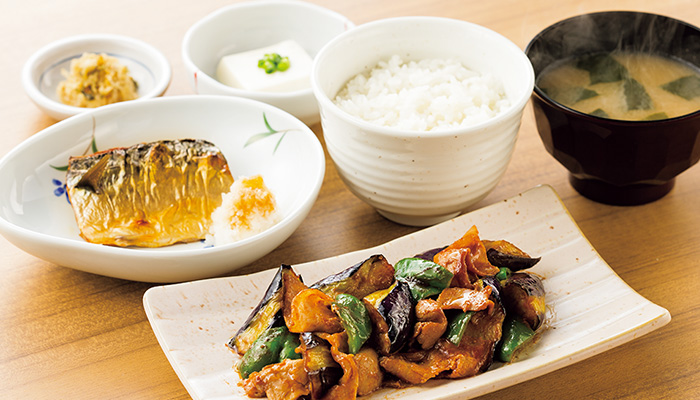 Introducing the Japanese set menu overseas
We are expanding overseas to bring delicious meals to even more people.