MK RESTAURANTS
The SHABU-SHABU: a combination of hearty ingredients and unique soups. Please enjoy with family and friends.

At MK RESTAURANTS we prepare authentic dim sum and a la carte cuisine, with the SHABU-SHABU as our signature dish. The SHABU-SHABU provides you with a new taste sensation you can enjoy any number of times thanks to its combination of hearty ingredients and our unique soups. In addition to our ample all-you-can-eat courses, we have prepared set menus and lunch menus offering a more casual dining experience.
The SHABU-SHABU starts with your choice of soup. We then add plenty of ingredients such as meat and vegetables, and stew it all together. In addition to refreshing ponzu sauce and flavorful sesame seed sauce, we import MK Sauce (a blend of main ingredients including chili sauce along with 30 spices) directly from MK RESTAURANTS in Thailand in order to suit a wide range of tastes.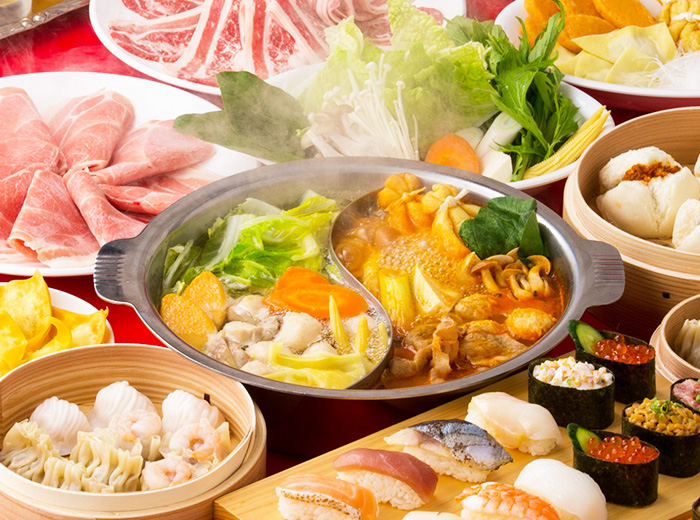 Touch panel order system
MK RESTAURANTS has adopted a touch panel order system. Customers can directly order foods using the touch panel without having to call wait staff to their table. Diners can enjoy their meal in a comfortable setting conducive to conversation.